Our first restaurant was founded in 1996 in Dejvice, Prague 6. It is still open today, and we have opened four more restaurants since then as well as two Italian culinary specialities shops and a culinary school. You can find Grosseto restaurants at location of Prague 5 - Anděl, Prague 4 - Brumlovka, Prague 6 - Dejvice, Prague 2 - Vinohrady and in the village Průhonice near to Prague.
The two founders of Grosseto, Miloš and František, set off for Tuscany in 1995 to find the local stove-maker Gianfranco Turbanti near the town of Grosseto. Although he had never travelled for more than a few kilometres from his home, Gianfranco was convinced by Miloš and František to load his truck with bricks and leave for Prague with them. The master Turbanti and his son built an Italian-style wood-fired stove in Dejvice, unique for its time. This is why Grosseto has one of the best pizzas in Prague and why the whole enterprise bears the name of a small Tuscan town.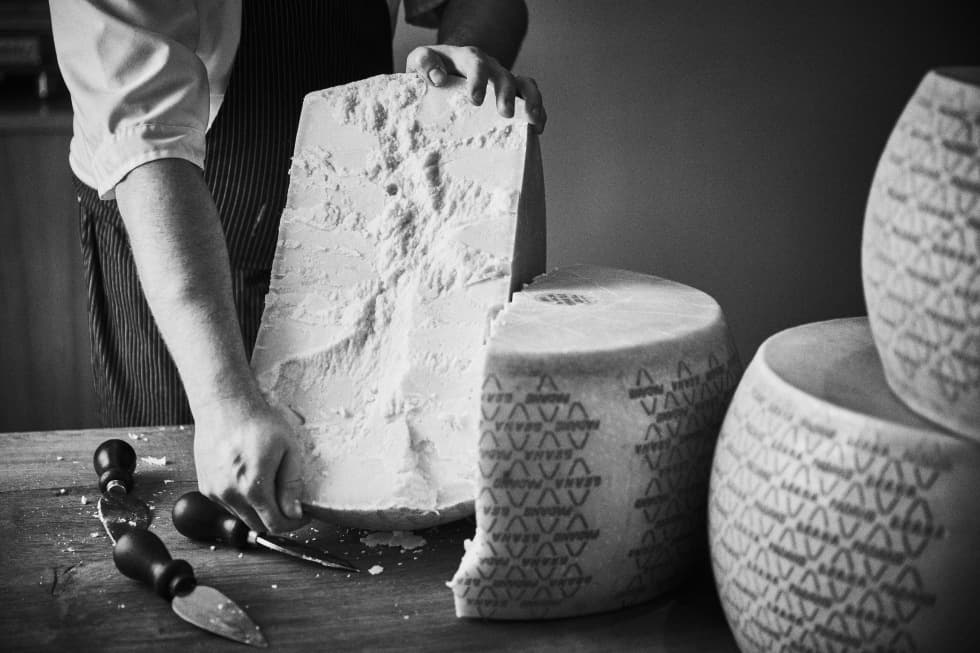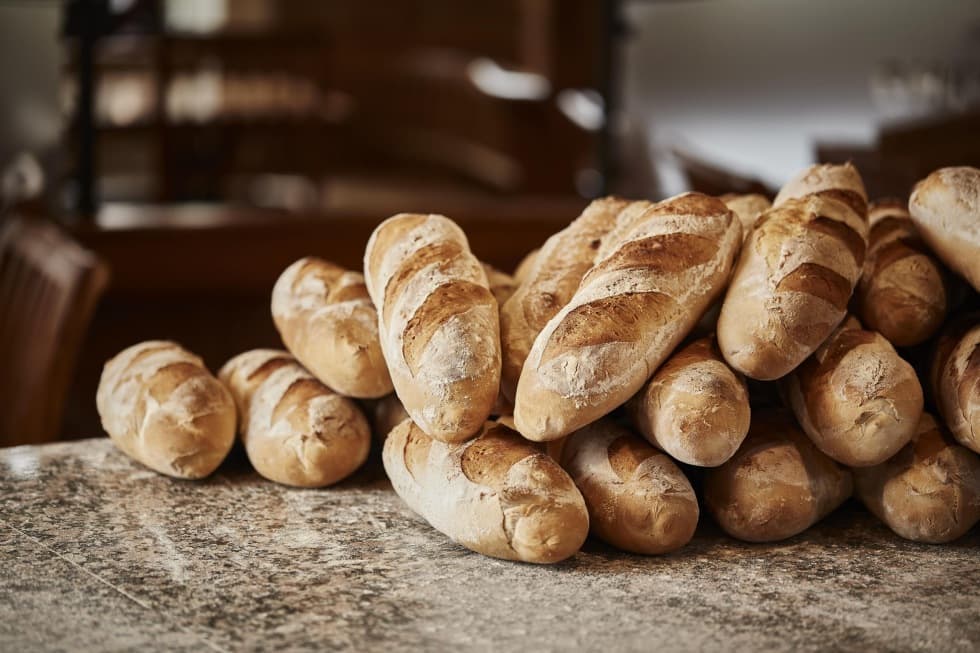 QUALITY
We thoroughly select our ingredients
We source many of our ingredients from Czech farmers, growers, and breeders. However, most of our ingredients come directly from Italy. We have tasted everything that we offer to our guests. We know all of our suppliers in person.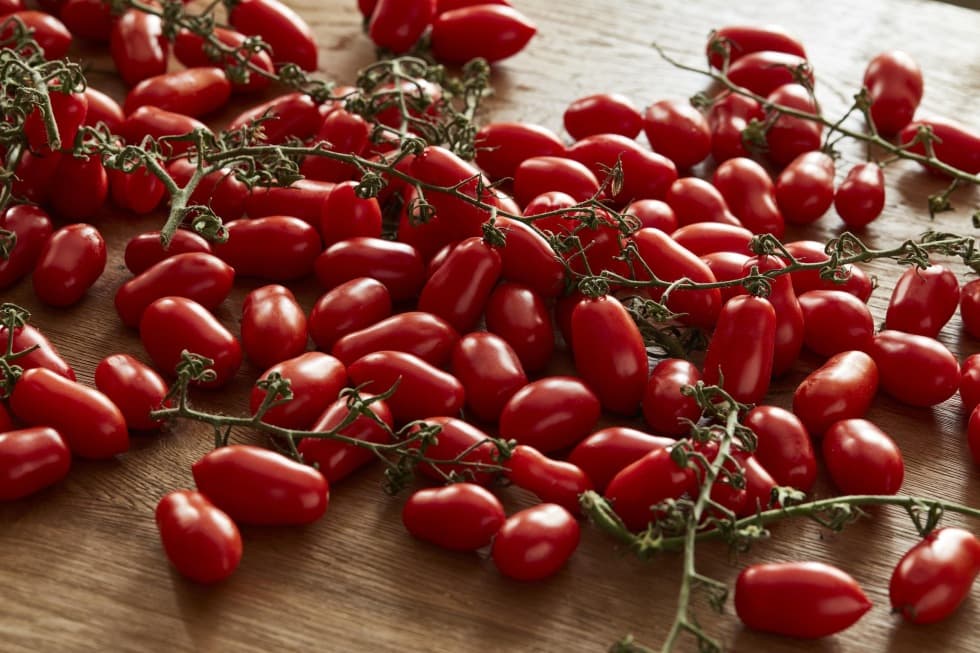 FOOD PROCESSING
We prepare everything with our own hands
Why have guests kept coming back for more than twenty years? Because what they taste here cannot be tasted anywhere else. We're not necessarily saying that we are the best, but we are unique. We have a unique pizza dough recipe that we use as the basis for our pizza baked in our wood-fired Italian stoves. We bake our own bread, make our own pasta, mix all of our own sauces, and we simmer our own broths every night. You will find no fast food here.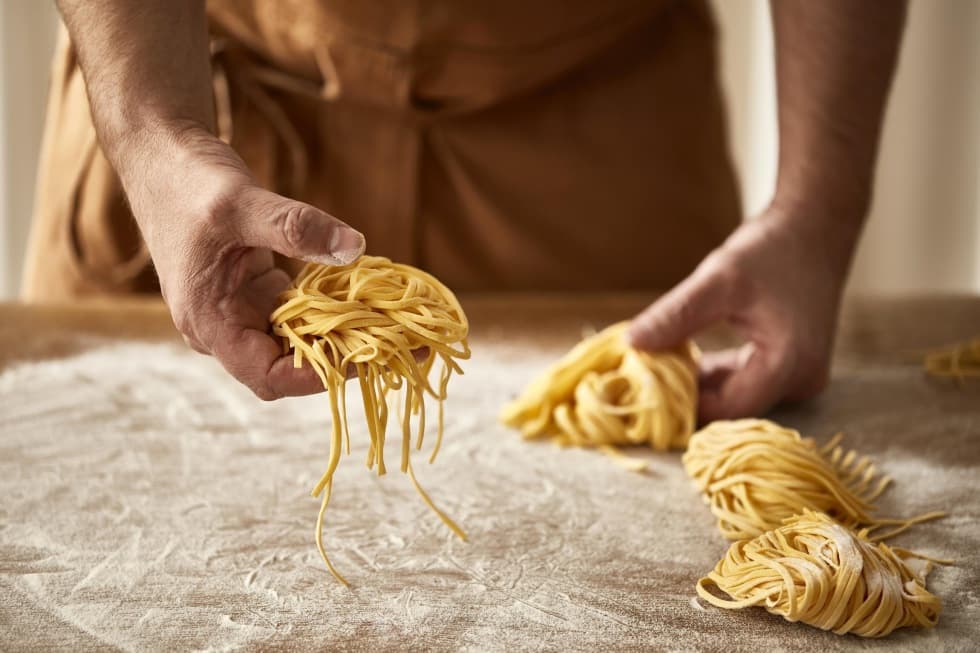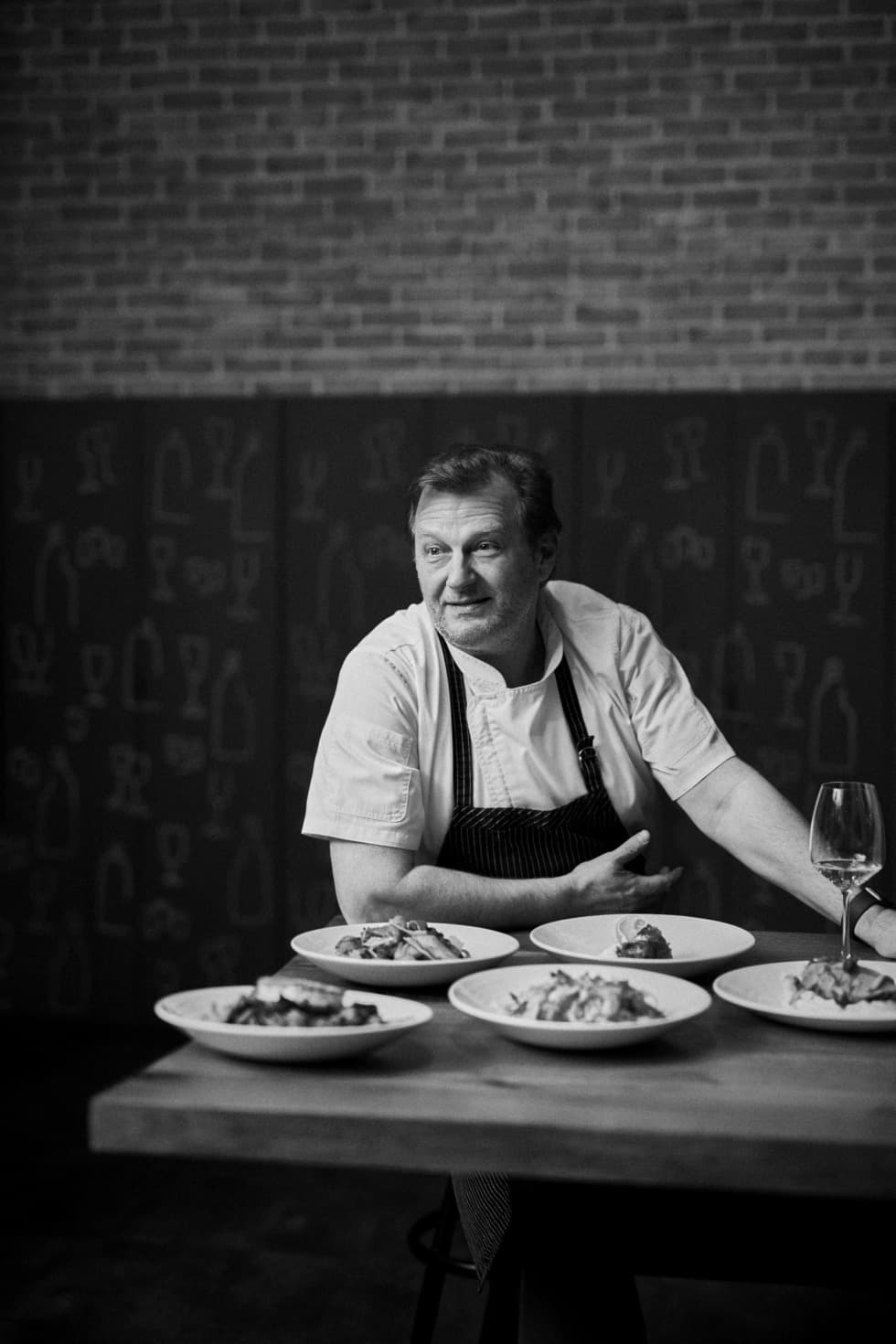 MASTER CHEF
Pavel Roubíček
Our master chef and the supervisor of the entire Grosseto chain, Pavel has been a member of the Grosseto family for more than 20 years. He underwent professional training in the kitchens of La Subida and other leading Italian restaurants. During his work in Grosseto, Pavel has met with a number of prominent Italian chefs. Together with Marco Fattorel and Fabio Testa, Pavel prepared the Giro d'Italia project for our restaurants – specialities typical to each individual region of Italy. Pavel also worked with the Tyrolean native Herbert Hinter, an expert in traditional cuisines using local products whose restaurant Zur Rose was awarded a Michelin star. Pavel also gained experience from Marco Spinelli – a master chef at the famous Moritzino Club in the Alto Badia ski resort.
SOUS-CHEF
Rostislav Růžanský
Rostislav became a member of our team at the end of 2018. He mainly participates in creating speciality meals that you can taste as part of our new and special offers. He previously worked as a sous-chef at CottoCrudo in the Four Seasons Hotel Prague. Rostislav also worked between 2009 and 2012 as a junior sous-chef in Allegro under the direction of the famed Michelin-starred master chef Andrea Accordi. He then worked as the master chef at SOHO, also in Prague. He has gained significant experience by working abroad, including at Giardino Romano in Geneva, Switzerland, and at the Four Seasons Hotel in Dublin. He also complemented his education with a stint at the Wirtschaft Academy School, Germany.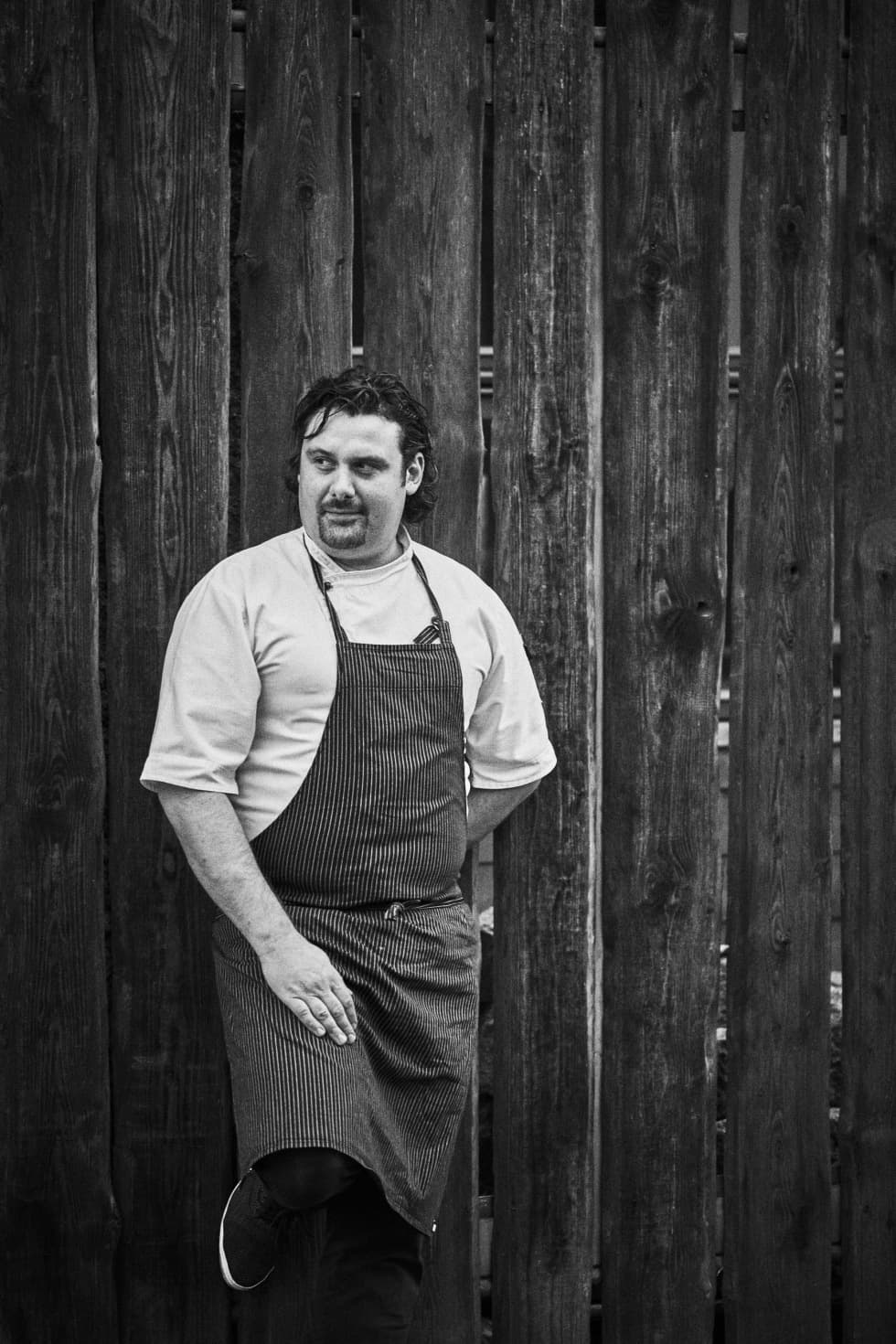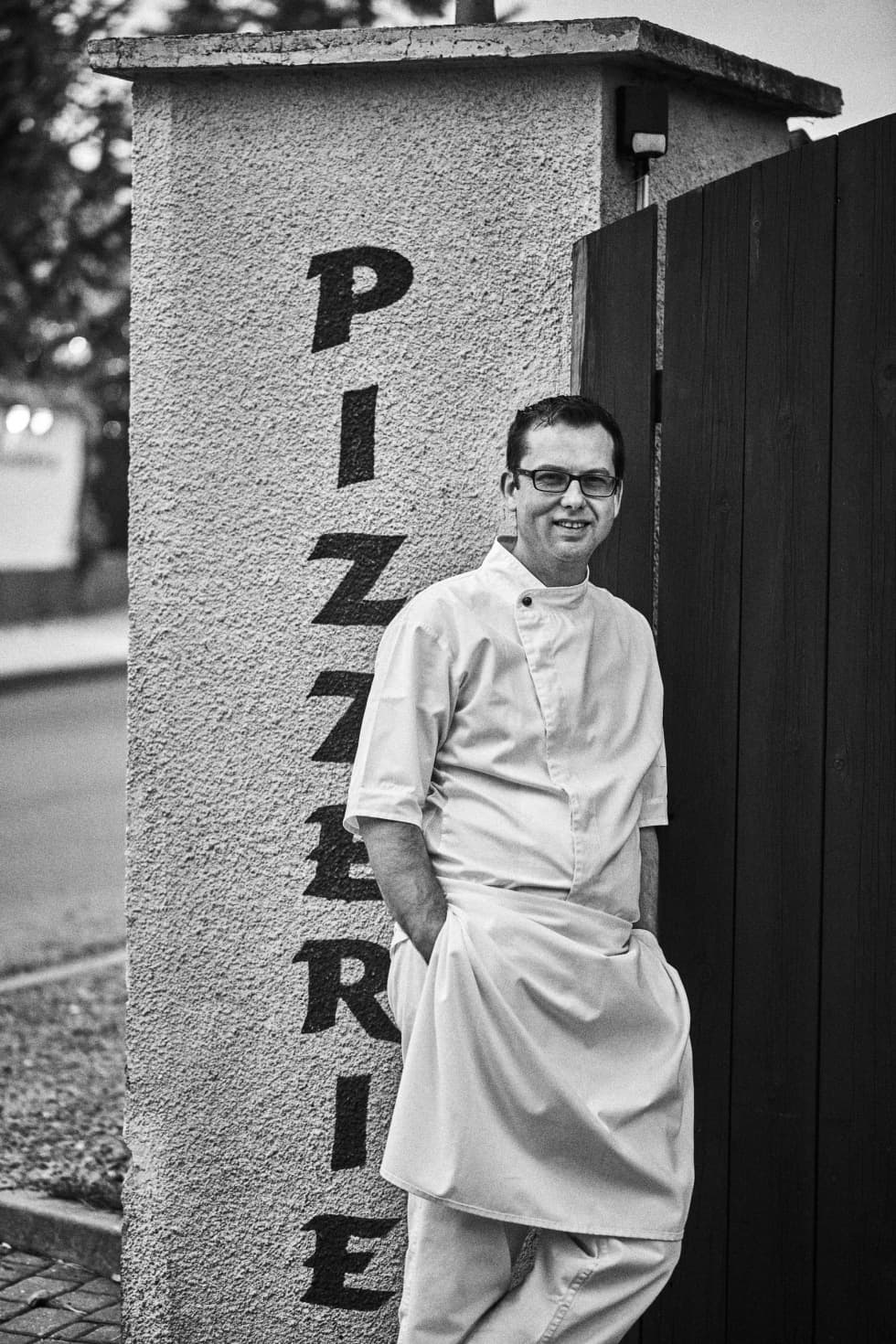 PIZZA MASTER CHEF
Robert Štrba
Robert started his pizza making career in 1995 in the Kmotra pizzeria and soon came to Grosseto in 1996, where he worked his way up to the position of pizza master chef. During his time with Grosseto, he has passed several traineeships under the guidance of a master chef invited from Italy, namely on the topic of doughmaking for both pizza and Italian pastries. In 2007, he won first place in the Best Margherita category at the national Pizzafest Contest and second place in the Fantasia category. In 2008, he passed the Neapolitan pizza traineeship at the La Notizia pizzeria in Naples under the guidance of the reputable pizza maker Enzo Coccia, who founded the company Pizza Consulting. In 2010, he worked with Zdeněk Pohlreich on the 'Ano, šéfe' TV show as an expert advisor for pizza making and this year he also participates at his new show 'SuperChef - 24 hours to hell and back'. With Roman Vaněk he cooperated on the 'Gems of Classical European Cuisine' cookery book. Under Robert's leadership, Grosseto received the award for Best Pizza in Prague in 2014. He periodically holds 'The ABCs of Italian Pizza Making' courses in our culinary school.