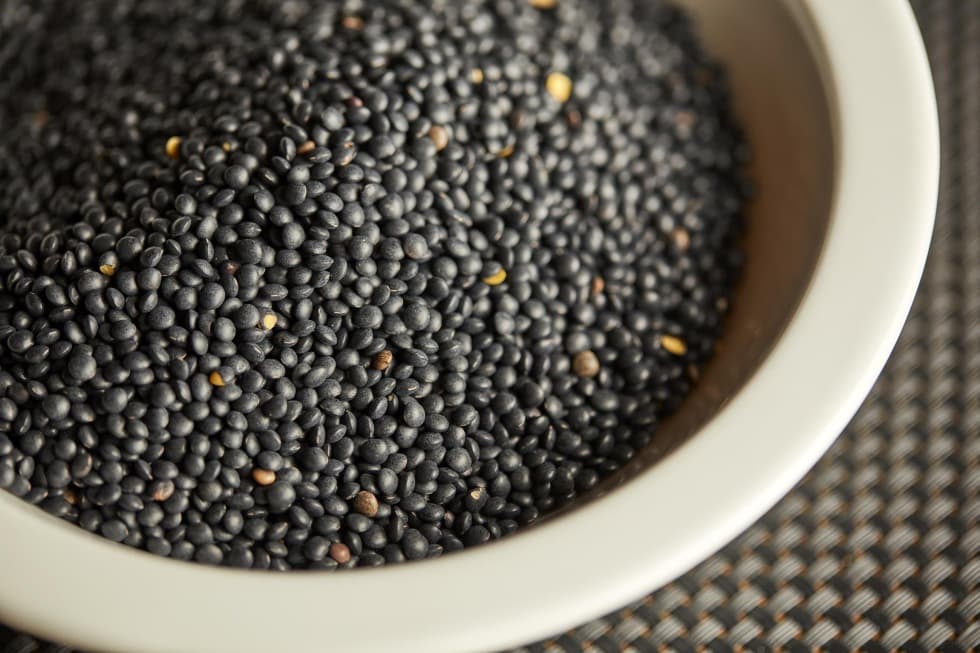 Our current offer for the beginning of February includes lentil soup. Our chefs make it from black lentils, known as Beluga lentils. They have a fine, nutty flavour, and the small 'beads' and colour are reminiscent of caviare, after which these lentils take their name.
The black lentils have a high nutritional value. They contain high amount of proteins, lots of fibre, and, thanks to the black pigment, a high amount of antioxidants. They are a source of minerals, such as iron, calcium, and vitamin B. They are also a gluten-free food.
Thanks to the fibre content, the starch contained in these lentils absorbs slowly, thus enabling an even release of glucose to blood – good news for those who might be trying to lose some weight.
We are happy to share our recipe for the lentil soup that makes up our special offer:
Ingredients for 4 servings
Olive oil – 30 g
Green lentils – 300 g
Black lentils – 200 g
Pancetta – 20 g
Lardo – 20 g
Red onion – 80 g
Shallot – 70 g
Garlic – 10 g
Carrot – 100 g
Tomatoes – 150 g
Wild celery – 80 g
Rosemary – 2 g
Pepper – 2 g
Salt
Coriander – 2 g
Spices – Thai seven spices – 2 g
Chicken broth – 1 l
Preparation:
Pre-cook the lentils until they are al dente. Brown the diced onion, shallot, vegetables, pancetta, and lardo in oil. Add the garlic and spices; briefly brown and then add the diced tomatoes. Add the chicken broth. Add the pre-cooked lentils and boil together for 15 minutes. Sprinkle with chopped coriander before serving.