BELLAVEDUTA – FRATEPIETRO tomatoes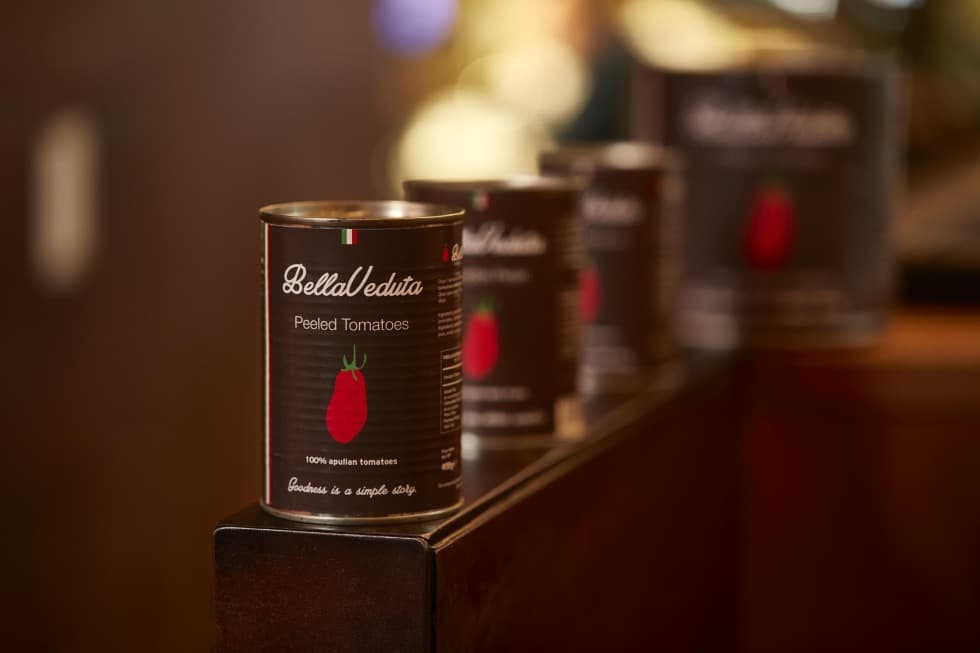 To please those who love the tomatoes we use as an ingredient in our pizzas and sauces, we began to purchase the top tomatoes – San Marzano BellaVeduta.
Tomatoes are one of the symbolic foodstuffs of Italian gastronomic culture. The taste of our tomatoes reflects the region where they are grown – Apulia. Here, the Fratepietro family has been operating in the agriculture business, in particular, processing olives and tomatoes, since 1890. Sun, water, patience, and the special care only this family can provide enables their products to turn into tomato sauces and peeled tomatoes with fresh flavours and intense colours.
The San Marzano BellaVeduta di Agricola Fratepietro tomatoes are manually peeled, preserved in water and salt. The tomatoes are grown and picked manually on a family land. The factories process them within several hours as from the harvest in order to ensure their taste and freshness.